Organized Work Orders
Take full control of your work orders with our comprehensive interface and instant alerts.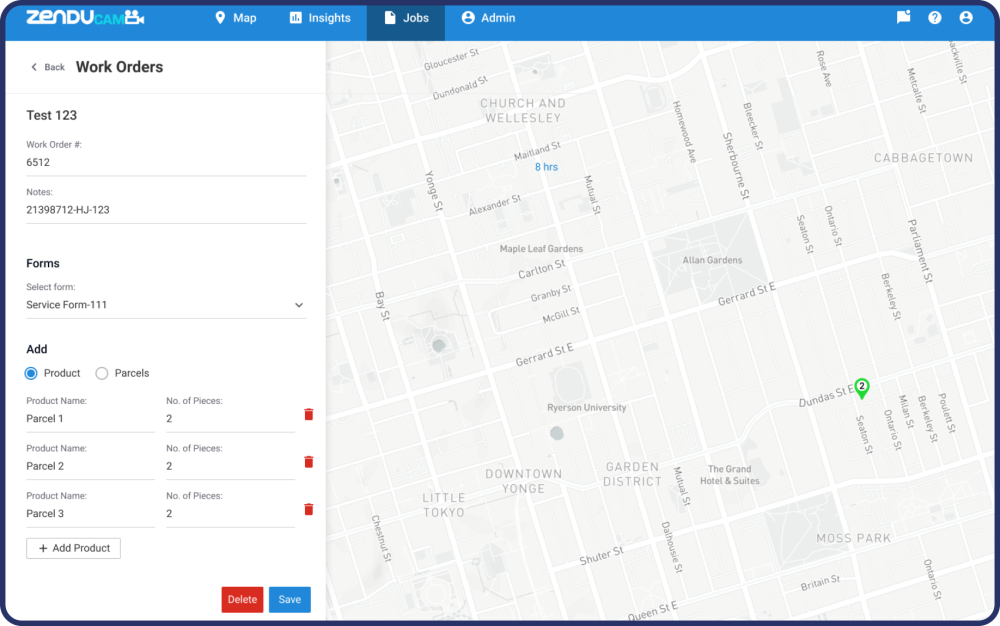 Features
Custom Forms
Create custom work order forms to fit the needs of each work order with customizable templates.
Push Notifications
Push notifications are sent to field staff once they are assigned a work order. When they enter the respective job location, they will receive another notification prompting them to complete the assigned work order.
Audit Log
Managers can view signatures, delivery pictures, and any other work order details from the Audit Log.
Benefits
Cut Down on Paper Usage
With our GraphHopper API, your routes are sure to be arranged as efficiently as possible.
Turn-By-Turn Navigation
With just the click of a button, provide drivers with full, traffic-conscious directions. With our Google Maps integration, turn-by-turn directions are right at your fingertips.
Easy Completion
Work order forms can be completed within the ZenduOne app.